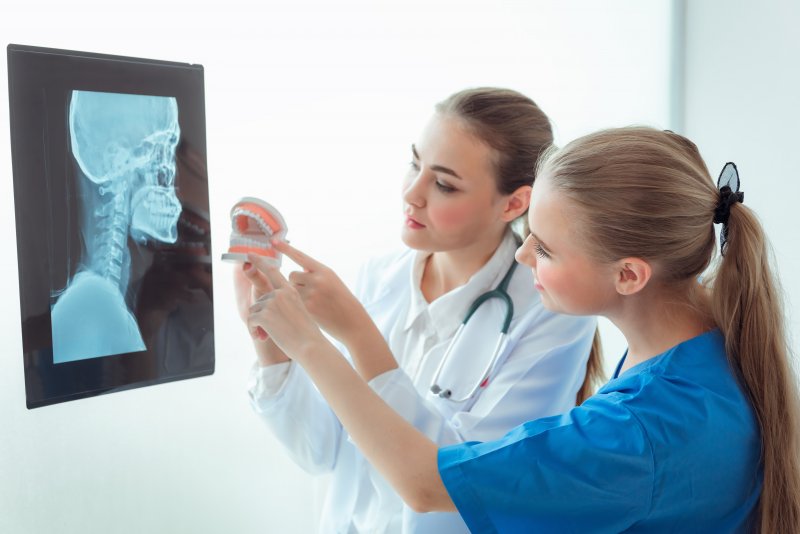 If your oral health is in a tough spot, your dentist may recommend that you get what's called a full mouth reconstruction. This is a combination of several restorative treatments—fillings, crowns, gum disease treatment, etc.—used to get people with severe oral health problems back on track.
As you may imagine, recovering from a full mouth reconstruction can take a little bit of time. If you're wondering how to make that a little bit easier, here are some things you can try.
Stick to Softer Foods
In the first few days after getting restorative treatment, it's common to deal with a little bit of sensitivity. That may make it a little bit difficult to eat tough or chewy foods.
If you struggle to chew with your new restorations, there's no need to force it. Try and adopt a soft food diet for a few days while the initial sensitivity fades, which should happen naturally.
Take Prescribed Medications
If you had a tooth extracted as a part of your full mouth reconstruction, your dentist may have prescribed you pain medication. If you feel uncomfortable after the treatment, you should feel free to take any medication prescribed to you to make the recovery more bearable.
If your dentist didn't prescribe you anything, you should make good use of over-the-counter medication. Take whatever you would normally take for a headache, and take note of any instructions on the bottle for how much it's recommended that you take.
Stick to Any Follow-Up Appointments
Your dentist uses follow-up appointments to check on the condition of your restorations, and your overall health. If you've been suffering from severe gum disease or tooth decay, there's always a chance that these conditions could come back. As you can imagine, this can derail your recovery.
If your dentist has you scheduled for a follow-up appointment, you should make sure to keep it. They'll be able to help you recover as quickly as possible, and make give you personalized advice on how to make the recovery more comfortable.
About the Author
Dr. Shannon Stokes is a dentist who deeply values being able to form strong relationships with his patients, and as a result, he makes it a point to get to know them on a personal level. Dr. Stokes received his dental degree from the Baylor College of Dentistry, and since then he has completed several post-graduate courses in cosmetic dentistry, restorative dentistry, dental implants, and orthodontics.
If you have any questions about full mouth reconstruction, he can be reached at his website or by phone at (972) 596-0200.