Meet Your Plano Dentist
Shannon Stokes, D.D.S.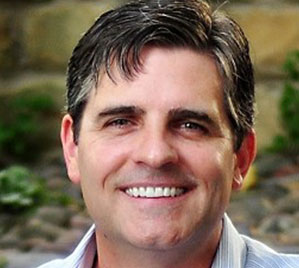 Dr. Shannon Stokes is both a native Texan and a real family man. He loves spending time with his wife and children. His hobbies include boating and snow skiing with his family, hunting with his son, and fly-fishing.
With over 18 years of experience practicing family and cosmetic dentistry, Dr. Shannon Stokes places high priority on building lasting relationships with each of his patients. Valuing personal relationships, he and his friendly staff truly count it as privilege to serve many multi-generational families at his dental practice. Dr. Stokes finds this part of dental work extremely rewarding! "Throughout the years," he says, "I have treated many children and watched them grow up, graduate, and get married. It is so satisfying to be a part of their lives and to have the privilege to treat the dental needs of their spouses as well as they enter new phases of their adult lives. Some are even having children of their own now!"
In 1996, Dr. Stokes earned his D.D.S. from Baylor College of Dentistry, which is hailed as one of the country's best dental schools. Since then, he has completed a variety of post-graduate courses in different dental field, including cosmetic dentistry, restorative dentistry, dental implants, and even orthodontics for adults. He is experienced in a range of areas, from surgical care and root canal therapy to cosmetic and restorative dentistry.
No matter how much he learns, Dr. Stokes' emphases is always centered on creating personal relationships with his patients and fostering a warm, comfortable atmosphere. As a committed Christian, Dr. Stokes seeks to operate with the highest level of integrity and honesty. He follows the golden rule when he administers care, always treating patients how he would want to be treated.
Dr. Stokes also stays up-to-date with the latest changes in dental technology; this allows him to provide excellence when it comes to the precision and quality of his dental care.