Children's Dentistry – Plano, TX
Your Child's Smile Is In Good Hands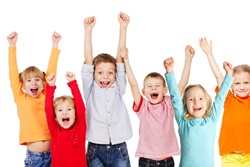 Dr. Stokes and our entire staff are deeply committed to helping children enjoy their healthiest, happiest smiles! In service of that commitment, we partner with parents to not only help detect and prevent any oral health issues as early as possible – but also to emphasize the importance of developing good dental hygiene habits at an early age. Read below for more information on Dr. Stokes' unique approach to caring for children's dental health.
The Importance Of Routine Visits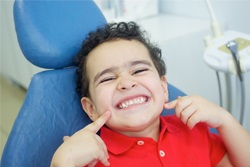 At each step of the way, we seek to equip parents with the right knowledge to help every family member's smile flourish. An important part of parental education is understanding the critical role that routine visits to the dentist play in a child's oral health journey.

Scheduling regular dental checkups helps to ensure that any serious conditions are caught as early as possible. With regular appointments, Dr. Stokes and the team can identify any periodontal disease, enamel erosion, or tooth decay before these issues severely impact a child's oral health. Having a healthy mouth growing up is a huge advantage for a child – not having to contend with the discomfort, distraction, and overall health complications brought on by poor oral health helps children to thrive and enjoy life to fullest.

When partnering with our office, we'll manage your child's ongoing treatment schedule so you can relax and enjoy the peace of mind that comes with knowing you're making the right choice for your family. Research suggests that a consistent schedule of preventive dental care can stave off the development of serious health conditions like diabetes and mentally degenerative illnesses. Getting your child accustomed to the cadence of regular dental appointments at an early age sets them up for a lifetime of smiles and reduces their risk of experiencing serious health problems.
What Happens During A Typical Checkup?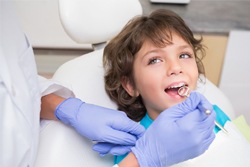 Your child's typical checkup at our practice will always include a thorough examination to ensure that no warning signs for serious issues are present. Additionally, Dr. Stokes and our team of hygienists will always be on the lookout for opportunities for oral hygiene improvement that we can highlight for you and your child. Depending on where a child is in their particular treatment cycle, the procedures performed during a routine checkup will vary slightly. At our office, we employ a variety of industry standard preventive techniques to keep your child's smile looking and feeling great. The techniques we utilize include digital x-rays, comprehensive cleanings, fluoride treatment, and the application of sealants and fillings.
Tips For At Home Care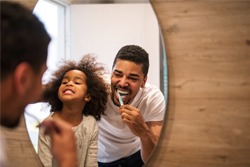 A visit to the dentist, no matter a patient's age, should be more than just a quick cleaning and a nudge out the door. During a child's routine checkup, our team will conduct a thorough exam and cleaning, of course, but we'll also facilitate a discussion around good oral health habits. Dr. Stokes understands that supporting parents' efforts to communicate the significance of positive hygiene habits can make a serious difference in a child's life.

We'll take the time to demonstrate proper brushing and flossing techniques to your child, and also warn against the excessive consumption of sugary snacks. Pro-actively suggesting food and drink choices that can positively impact children's oral health is part of our job, and we relish the opportunity to equip caring parents with good information. Rest assured, when you entrust your child's oral health to us, we take the responsibility seriously – a commitment to a healthy smile doesn't end when you and your loved ones finish your appointment; that's when it begins! If you're interested in partnering with Dr. Stokes to help improve your child's oral and overall health contact us today to schedule a visit!