Restorative Dentistry – Plano, TX
Restoring, Repairing, and Rebuilding Smiles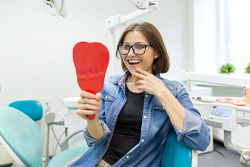 Having a full, complete smile is important to most patients. Being able to carry on a conversation with friends, family, and colleagues without fear of judgment is one of the reasons patients seek restorative dentistry services. But a more important reason is because of the negative impact missing, broken, or injured teeth can have on your oral health. Without proper treatment, you are at risk for further damage, decay, or disease. As a dentist in Plano, Dr. Shannon Stokes offers a variety of restorative services to help restore, repair, and rebuild your smile. To find out how you can regain your confidence and your smile, contact our office today to schedule an appointment.
Why Should I Seek Restorative Dentistry?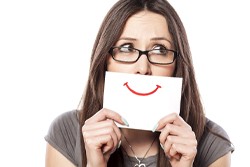 Whether your tooth is chipped, broken, missing, or decayed, these will inevitably grow into much bigger problems if left untreated. Cavities, gum disease, bone deterioration, root canals, and even tooth extractions can become the end result for teeth that desperately need restoration. By visiting Dr. Stokes and addressing the problem in its early stages, you can not only receive the help you need, but you can prevent unnecessary and expensive dental work in your future.
Dental Crowns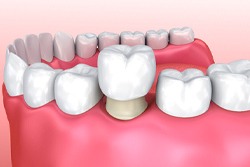 If you have a tooth that is weakened as a result of damage or decay, a dental crown is an optimal solution for providing added protection. Made from a variety of materials, Dr. Stokes uses a ceramic to ensure you have a natural-looking restoration that blends in beautifully with the rest of your smile.
A typical dental crown procedure will take two visits, as it takes time to create the crown in the dental lab. However, during your first appointment, Dr. Stokes will take impressions of your tooth, so it can be sent to the lab for a crown to be constructed. She will then clean and clear out any decay before filling and sealing the tooth to prevent bacteria from re-entering. She will place a temporary crown over the weakened tooth, which you will wear until it's time for your second appointment.
When you return for your second visit, the permanent dental crown will be placed over the natural tooth, protecting it from future decay or damage. With proper care, you can expect your crown to last for years.
Tooth-Colored Fillings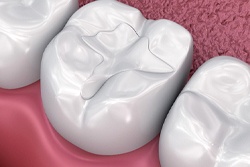 Cavities are a common dental problem most patients will face at some point in their life. Whether you had your first one when you were a child or as an adult, it's highly unlikely you'll run into someone who has never had a cavity. When these occur, it's because bacteria has burrowed into your tooth and created a hole (or cavity). To fix this problem, your cosmetic dentist in Plano will use a tooth-colored composite resin to fill the decayed portion of your tooth once it has been cleaned.
By using a tooth-colored filling, you can smile with confidence knowing no one will be able to tell you've had a filling placed. Shaped to lay flat and matched to your natural tooth color, it will blend with your smile, giving you an aesthetically pleasing appearance.
Full-Mouth Reconstruction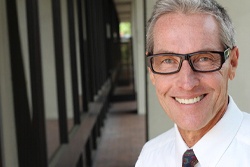 If you've developed a mouth full of chipped, broken, and missing teeth, we understand it can be difficult to not only be in social situations, but it can also be hard coming into the dentist office for help. The embarrassment is real, but what is also real is how Dr. Stokes and her team will welcome you with a warm smile into a completely non-judgmental atmosphere.
Dr. Stokes will examine your mouth to determine the severity of the problem(s) and work with you to create a treatment plan that works for your dental needs and budget. We'll strive to give you a smile you can once again be proud of and feel confident showing off to the world.