Cosmetic Dentist – Plano, TX
Let Us Create Your Perfect Smile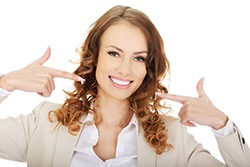 It's easy to understand why cosmetic dentistry is so popular these days. Beautifully white and straight teeth can be a valuable asset, implying success, youth, confidence, and many more positive attributes. A flawless smile can be a huge confidence booster! If there is anything you dislike about the way your teeth look, Dr. Shannon Stokes and his team will be happy to help. We offer several procedures that are able to transform broken, chipped, discolored, or otherwise unattractive teeth.
Our available cosmetic treatments include:
Porcelain Veneers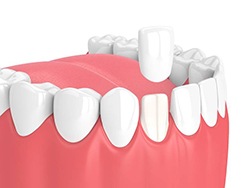 These wafer-thin pieces of dental porcelain are bonded to the front of your teeth in order to disguise anything you don't like about your smile, including discoloration, chips, cracks, and so much more. They offer a natural appearance, they can last for a decade or longer, and they're strong enough to stand up to everyday eating and drinking. It may take as little as two appointments for our team to create your stunning new look!
Teeth Whitening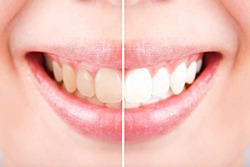 After taking detailed impressions of your smile, we'll provide you with customized trays and a special whitening solution that you can use together in the comfort of your own home, creating a dramatically brighter smile in a matter of weeks. The super strong bleaching solution penetrates teeth to break up even deep-set stains that have plagued your smile for decades. This is one of the most affordable cosmetic treatments we offer, and with proper maintenance, your results can last for years.
Direct Bonding
Direct bonding, sometimes called cosmetic bonding, is similar to porcelain veneers in that it covers your teeth's flaws. Instead of using porcelain, however, bonding uses an acrylic resin that Dr. Stokes shapes over your teeth and then hardens with a special curing light. It usually takes just one appointment to apply the bonding material, and the results can be truly stunning! This treatment is often ideal for patients who have just one or two teeth whose appearance could use an upgrade.
Metal-Free Dental Crowns
In the past, dental crowns were almost always constructed of metals, such as gold and silver, which clashed with the teeth around them and could disrupt a smile's natural beauty. Today, a more aesthetically pleasing solution is available. A porcelain crown blends in seamlessly with your smile, providing protection and new strength to a weak or damaged tooth. We custom-design each crown so it not only matches the color of the teeth around it, but also so it provides you with a comfortable bite.
Crown Lengthening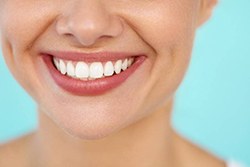 Do your teeth seem stubby, or does your smile have a "gummy" appearance? The problem may be that excess gum tissue is covering too much of your teeth, resulting in a disproportionate look. With our crown lengthening procedure, we can gently remove some of that extra tissue to expose more of your teeth's crowns. The result will be a more balanced smile that you'll be proud to show off.
Contact our office today to schedule an appointment with Dr. Stokes and his dedicated team! Located at Coit and Legacy in Plano, TX, we strive to create strong, long-lasting relationships with families of all sizes through our exceptional dental care.