Dental Crowns – Plano, TX
Strengthen and Restore Damaged Teeth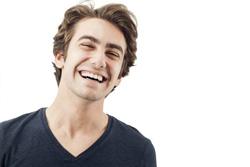 Dental crowns in Plano have been a staple in dentistry for many years. This restorative treatment often has the power to save a damaged tooth from extraction and bring back its function and beauty. Dr. Shannon Stokes has years of experience in designing and placing crowns and would be glad to help you take advantage of this treatment. If you suspect you need a crown, contact our office soon to request an appointment.
What Are Dental Crowns?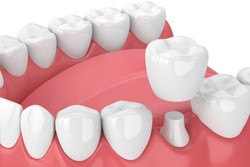 Dental crowns are custom-made caps that get placed over the entire visible portion of a tooth. They therefore serve to protect a weakened tooth from food, temperature changes, and other environmental factors that might cause it further harm. It used to be standard practice for crowns to be made out of metals such as gold and silver, but nowadays many dentists and patients alike prefer metal-free options.
Why Are Metal-Free Dental Crowns Important?
Although metal crowns are sturdy and have the potential to last for a long time, their obvious downside is that they're not very attractive. Metals clash with the color of the teeth around them, resulting in a smile that falls short of its aesthetic potential.
A porcelain, metal-free crown can be matched to the color of your natural teeth. When one is properly constructed and placed by an experienced cosmetic dentist in Plano, your restored tooth will fit in in seamlessly with its surroundings.
Why Would You Need a Dental Crown?
Some common reasons why you may need a dental crown include:
You recently had a root canal.
A tooth suffered severe decay or damage.
A tooth is badly misshapen or has other serious aesthetic flaws that you wish to disguise.
One of your teeth is severely worn down.
You suffer from cracked tooth syndrome.
You have an old crown that feels loose or uncomfortable.
The Process for Dental Crowns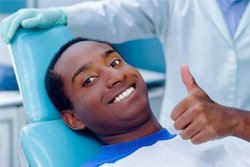 Generally, it takes just two appointments for Dr. Stokes to place a dental crown. At the first appointment, he will prepare your tooth. He may need to file it down or fill it in so it fits well under your new restoration. Then, he'll take some impressions of your mouth. You'll wear a temporary crown as you wait for a laboratory to create your custom crown. When it is ready, you'll return to our office so Dr. Stokes can permanently place it in your mouth.
What to Expect After You Receive a Crown
The area around the crown may be sensitive of swollen for a few days after you receive your crown. However, such symptoms should go away relatively quickly. Avoiding hot and cold foods and taking mild painkillers should help you manage the discomfort. Once you've recovered, you'll be able to go back to your normal eating routine.
How to Care for Your Crown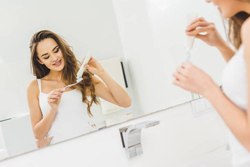 To keep your porcelain crown in the best shape possible, you should:
Stick to a good oral hygiene routine that includes daily flossing and twice-daily brushing.
Don't bite on extremely hard foods. Although porcelain is tough, it can become chipped.
Call our office if your crown ever feels loose or otherwise damaged.
If you habitually grind your teeth at night or play sports, wear proper mouth protection (a nightguard or a sports guard).
How Long Do Crowns Last?
A porcelain crown may last for 10 – 15 years if you care for it properly. Many patients find that their crowns last even longer than that.
Dental Crown FAQs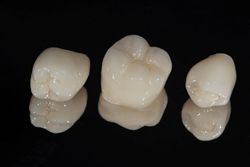 Getting a dental crown is a process that typically involves multiple visits and making alterations to your tooth. You're likely to have several questions beforehand, and Dr. Stokes is here to help! Feel free to bring up any concerns you have during your first visit so that we can help address them. Here are some of the most common questions that patients have.
What is the Difference Between a Temporary Crown and a Permanent Crown?
As the name suggests, a temporary crown is only used to protect your tooth until your permanent crown is ready. It can take several days or weeks for a crown to be made, which is why a temporary restoration is typically necessary. A temporary crown is often made from acrylic or stainless steel and is generally less durable than a permanent crown; while wearing it, you'll need to avoid chewing with that side of your mouth. (Similarly, you shouldn't eat anything sticky or chewy that might pull the crown off.)
Can You Still Get Cavities While You Have a Crown?
Even though a crown covers your tooth, it can't be used to prevent cavities. Bacteria and food particles can still slip under the restoration and attack what's left of the enamel underneath. This is why you need to keep brushing and flossing your crown as if it were a natural tooth. Furthermore, you should pay close attention to the gum line near the crown when brushing. If the soft tissues in your mouth become infected (a condition called gum disease), it could very easily lead to tooth loss.
Will Dental Insurance Pay for a Crown?
As long as you're getting a crown as part of a necessary treatment for your oral health (such as to protect a badly decayed tooth), you're likely to receive some level of coverage from your dental insurance. Most plans will classify placing a crown as a major procedure and will cover about 50% of the cost. Of course, this may be different depending on what carrier you have. We're happy to help make sure that you get the benefits you're entitled to from your policy; we also work with CareCredit if you don't have insurance and need help paying for care.
Will It Hurt to Get a Crown?
Some modifications will need to be made to your tooth before the crown is placed. You will be numb during this process, although you might experience some achiness once it wears off. The actual placement of the crown should cause little to no pain. You might feel some discomfort when the temporary crown is removed, which is due to air hitting the exposed nerves; this feeling will only last for about a minute. (In fact, if you're getting a crown after root canal therapy, you won't feel anything at all because the nerves will already be gone.) Of course, you will typically experience some minor discomfort and swelling for a few days afterwards, but any pain you feel during this period can easily be controlled with medication.