Dental Cleanings and Checkups – Plano, TX
Making Sure Your Smile Stays Healthy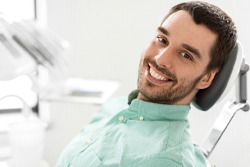 Do you remember the last time you had a dental appointment? Dr. Shannon Stokes recommends having a checkup and cleaning every 6 months or so; this way, not only can ensure your teeth are healthy, but you can also have potential oral health problems identified and treated in their earliest stages before they have a chance to threaten your smile. Contact our office to schedule an appointment today; we'll make sure your visit is a comfortable one!
Why You Need Regular Cleanings and Checkups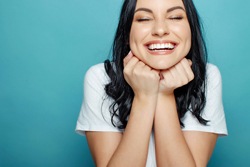 Your twice-a-year appointments are a crucial step in making sure your smile stays healthy. While brushing and flossing every day is important and helps prevent tooth decay and gum disease, there are various nooks and crannies in your mouth that you could be missing without realizing it, leading to plaque and tartar buildup that makes tooth decay more likely. We can thoroughly remove this buildup and give you advice on how you can improve your oral hygiene routine in the future.
If you do end up developing cavities or gum disease, they'll need to be found and addressed as soon as possible. A cavity can be filled in, but if the bacteria in plaque makes it to the tooth's pulp, it could cause an infection that might require root canal therapy or an extraction. Likewise, gum disease is easier to treat early on, but given time, it can contribute to other major health problems in the mouth and the rest of the body.
What to Expect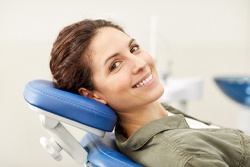 Each visit will include a complete cleaning of the teeth. Plaque can build up in your mouth and harden into tartar, at which point your toothbrush won't be enough to get rid of it. We'll use special tools to scrape off any plaque and tartar that's collected below and above your gum line; we'll be sure to get between each tooth with dental floss as well. Finally, we'll polish your teeth so as to get rid of any remaining residue and smooth the surface so plaque won't collect as easily in the future.
We'll also perform a thorough examination of the mouth to check for signs of tooth decay, gum disease, grinding, and other potential health issues. If any problems are found, Dr. Stokes will develop a treatment plan to protect your teeth.
Your Dental History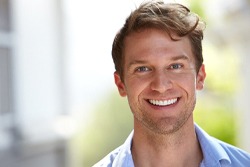 In order to make accurate diagnoses and prescribe appropriate treatments, we'll need to know about your medical history, including previous dental work, any medications you're currently taking, existing health conditions such as diabetes and pregnancy, and any allergies you may have. This could all be important information to have on hand in case an oral health problem is found. Feel free to share any concerns or anxieties you have about your appointment; we can offer nitrous oxide to help patients feel relaxed during their visits.