Teeth Whitening – Plano, TX
A Quick and Affordable Way to Improve Your Smile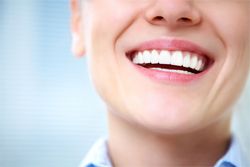 Has your smile lost a bit of its old sparkle? Is the shade of your teeth starting to appear dull and dreary? If you answered yes, it may be causing you to lose confidence in sharing your smile with the world!
The good news is that whitening your teeth is a fast and effective way to restore brightness to your smile. What's more, whitening tends to be more affordable than other cosmetic treatments. Here's what you should know about teeth whitening in Plano.
What Causes the Brightness of My Smile to Fade?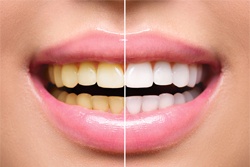 There are many factors that can affect the brightness of your teeth including:
The foods we eat such as berries, soy sauce, curry, and marinara
Certain types of antibiotics and other medications such as antihistamines
Beverages we enjoy like coffee, tea, dark cola, and red wine can stain teeth
Age and genetics also play a role in tooth discoloration
Lifestyle choices such as smoking or tobacco use discolors teeth
Why Should I Choose Professional Teeth Whitening?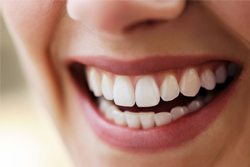 When you visit your local drug store, you are bombarded with hundreds of over-the-counter (OTC) products that claim to brighten your smile. These may seem more cost effective at first, but here are some things to consider before you make your choice.
Your dentist utilizes a much higher strength whitening gel that can achieve results faster and more effectively than OTC products.
You will receive custom whitening options with your dentist instead of one-size-fits-all products that may be ill-fitting.
Safety is a top priority at your dentist and they will help you avoid any concerns with sensitivity or other issues during whitening.
What Are My Options for Professional Whitening?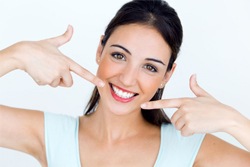 Dr. Stokes offers both in-office and take-home whitening treatments at our Plano, dental practice. In-office treatment is excellent for patients who need immediate results as you will leave with teeth that are six to ten shades lighter after one short appointment.
Custom take-home whitening trays give patients the option to whiten their teeth in the comfort of their own home whenever it fits their schedule with the safety of using trays that are designed to fit their teeth. Even better, you'll always be able to update your smile in the future with take-home whitening trays since you can purchase additional whitening gel from our office.
Contact Our Office to Learn More
If you'd like to learn more about how your dentist in Plano can help improve your smile, give Dr. Stokes a call today for more information on teeth whitening or cosmetic dentistry.