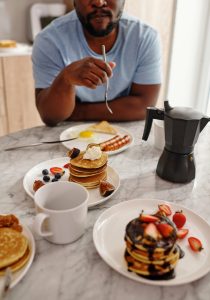 If you're ready to turn the smile of your dreams into reality, veneers can be the solution for you. Porcelain allows veneers to be thinner than ever before while creating results that look natural. After just 2 appointments, you can say goodbye to stains, gaps, and other imperfections using a quick, minimally invasive method. Your dazzling new smile can last for 10 or more years with the right care. Although brushing and flossing are important for protecting your investment, your cosmetic dentist will recommend watching what you eat. Here's what you should avoid to safeguard your pearly whites.
How Do Veneers Work?
Veneers continue to rank among the top cosmetic procedures year after year. A veneer is a customized shell that's bonded to the front side of a tooth to improve its color, size, and shape. Applying them to the teeth visible when smiling allows you to correct many issues at once, like stains, chips, and gaps.
Veneers are meant to provide lasting results using a unique application process. Veneers might be thin, but porcelain is durable. They can last for a decade or longer with the right care.
What Can You Eat With Veneers?
Veneers are strong, but they aren't indestructible. Not to mention, some can tarnish the appearance of your new smile. Your dentist will recommend having certain foods and drinks in moderation, like:
Sugar: Although veneers aren't vulnerable to decay, your underlying teeth can still get cavities.
Hard Foods: Hard or crunchy foods can chip or crack veneers.
Sticky Foods: Sticky foods often contain sugar and can be difficult to remove from your teeth. There's also a risk of a sticky substance pulling a veneer off your tooth.
Alcohol: Alcohol can weaken the bonding material holding your veneers to your teeth.
Dark Foods and Drinks: Dark pigments can stain your teeth, causing color discrepancies between your veneers and enamel.
Protect Your Investment
Besides watching what you eat, your cosmetic dentist will recommend following a few additional tips to ensure your veneers last for decades, like:
Use a soft-bristled toothbrush and nonabrasive toothpaste to clean your teeth. Never use abrasive dental products because they can scratch your veneers.
Brush for 2 minutes in the morning and at night. Use high-quality floss to clean between each tooth daily.
Don't chew on inedible objects, like your fingernails or pencils.
Don't use your teeth in place of scissors or other tools.
Besides caring for your smile at home, visit your dentist every 6 months for a cleaning and checkup. They'll keep your smile healthy and looking its best for many years to come.
About Dr. Shannon Stokes
Dr. Stokes earned his dental degree from the Baylor College of Dentistry and has regularly pursued continuing education in advanced services, like cosmetic dentistry, orthodontics, and dental implants. He combines the art and science of dentistry to create healthy, attractive smiles. Call our office at (972) 521-3791 to schedule an appointment.