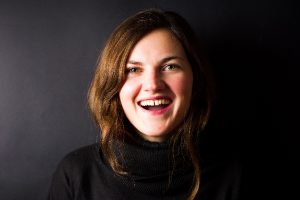 Few people are born with naturally straight teeth. Bite and alignment problems can vary significantly and result from multiple factors, like genetics. Some people may need extensive tooth movements, while others may only have slight gaps. If you're one of the lucky few who have mostly straight teeth, you don't have to spend months wearing braces to fix your smile. You may be a candidate for instant orthodontics using porcelain veneers.
What's Instant Orthodontics?
There are several methods of moving teeth. Metal braces are the most traditional solution and can correct the most complex bite and alignment issues. A series of brackets and wires gently pull teeth into their best positions. Although they are effective, the average treatment is 18 to 24 months, which is a long commitment if you only have a gap between your front teeth.
As an alternative to metal braces, clear aligners are a popular option. A series of clear plastic aligners are worn over the teeth to apply continual pressure to reposition them. Although this provides a discreet appearance, it can take 12 to 18 months to finish your series of aligners.
Braces and aligners aren't the only methods to create a straight smile. Veneers are also a possible solution. Attaching veneers to the teeth most visible when smiling can hide many aesthetic flaws simultaneously, including minor alignment issues. While technically not an orthodontic system, you can have a straight smile in as few as 2 appointments.
Enhance Your Smile with Veneers
A veneer is a thin porcelain shell that's bonded to the front side of a tooth, allowing it to improve its size, shape, and color. Although a veneer can be applied to a single tooth, the overall goal of the procedure is to improve the entire smile. Bonding veneers to the front teeth allow you to address several aesthetic concerns, including:
Stained or discolored teeth
Chipped or cracked teeth
Abnormally shaped teeth
Gaps between teeth
Veneers can be the perfect option if you only have minor alignment concerns. You won't have to spend several months wearing braces while also correcting other flaws using a minimally invasive solution. You can save time and money with instant orthodontics.
Benefit from a Beautiful Smile Today
Whether you missed your chance for braces as a child or your teeth have moved a little over the years, you may be a candidate for veneers. Your cosmetic dentist will examine your mouth and learn more about your concerns to create the personalized plan you need to achieve your best smile. The smile of your dreams is closer than you might realize. Find out if veneers are right for you today.
About Dr. Shannon Stokes
Dr. Stokes achieved his dental degree from the Baylor College of Dentistry and has regularly continued his education in advanced studies, like restorative dentistry, cosmetic dentistry, and adult orthodontics. He combines his qualifications and experience with the latest treatments and technologies to deliver superior care. If you are ready to improve your smile, contact our office today to request an appointment.