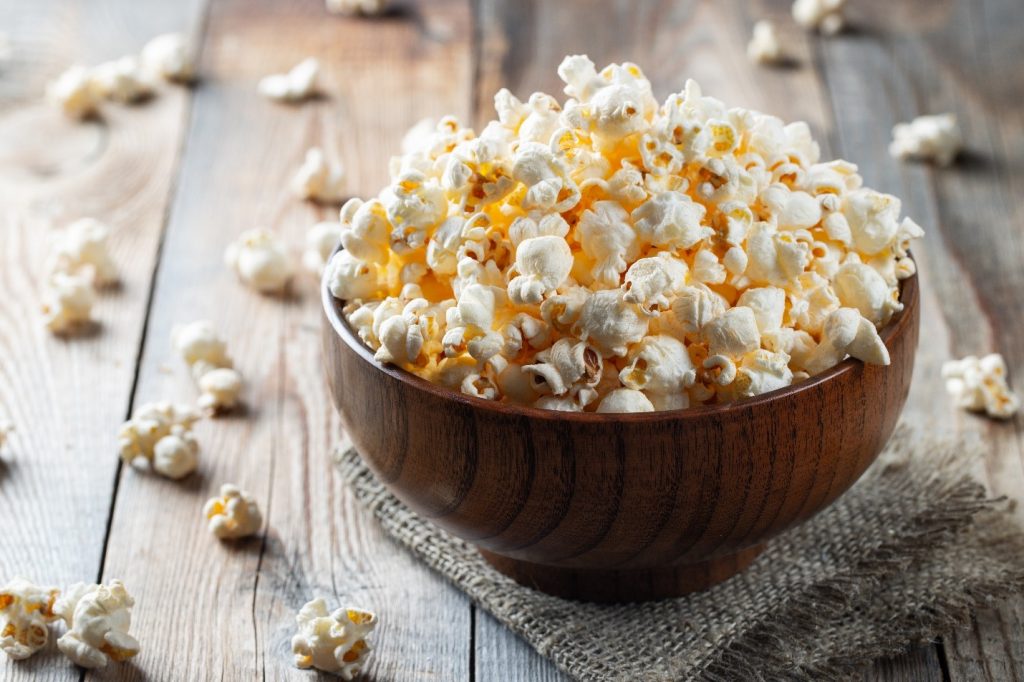 When it comes to classic movie snacks, popcorn is often the first one to come to mind. Whether you eat it with dessert toppings or classic salt and butter, there's an endless number of ways to enjoy this treat. As tasty as popcorn is, it can unfortunately have some unsavory effects on your smile. Continue reading to learn about the link between popcorn and oral health.
How Popcorn Harms Your Teeth
Lactic acid is an organic substance that can be found in popcorn. It is mainly produced in red blood cells and muscle cells. It forms when carbohydrates are broken down by the body to use for energy. This occurs when oxygen levels are low, such as during intense exercise. Though lactic acid naturally occurs in your body, your mouth doesn't usually contain or produce any since it strips your tooth enamel. Popcorn contains lactic acid, so it makes you more likely to develop cavities.
Popcorn hulls, which are the thin coatings around the kernels, can also damage your teeth by getting stuck between them. This gives bacteria a food source, which raises your risk of decay, tooth loss, and bone loss. Additionally, accidentally biting an unpopped kernel can cause your tooth to crack or break.
What You Should Eat Instead
Popcorn may be good, but the damage it can do to your smile might not be worth the risk. There are some snacks that you can replace it with on movie night, including:
Fruits – Eat fruit that has high levels of water and fiber. Examples include grapes, pears, blueberries, apples, oranges, strawberries, and raspberries.
Veggies – Celery, carrots, and cucumbers pair well with hummus and other dips.
Dairy products – Cheese, yogurt, and other calcium-filled, low-fat or fat-free dairy products make for great snacks.
Nuts – Other good movie night snacks include soft, salted nuts with a lot of protein, such as almonds, walnuts, and cashews.
Other snacks – Whole-grain chips, bread, crackers, or rice cakes are also good popcorn alternatives.
Chocolate – Dark chocolate has less sugar content. It's also easy to wash away, which lessens your chances of developing cavities.
Popcorn is a movie night staple for many people, but that doesn't mean that it's the only option. With the above information about popcorn and oral health, you'll be able to make some healthy changes prior to your next viewing that will help you keep your smile in great shape!
About the Practice
Dr. Shannon Stokes treats patients in Plano and the surrounding communities with a range of exceptional treatments that help them maintain healthy, beautiful smiles. He takes pride in helping them keep their smiles looking lovely. Dr. Stokes can teach you about what foods can damage your smile, such as the link between popcorn and oral health, so you can avoid smile problems. With his help, you can enjoy the beam of your dreams for years to come. To learn more about his services or to set up an appointment, visit his website or call his office at (972) 596-0200 today.