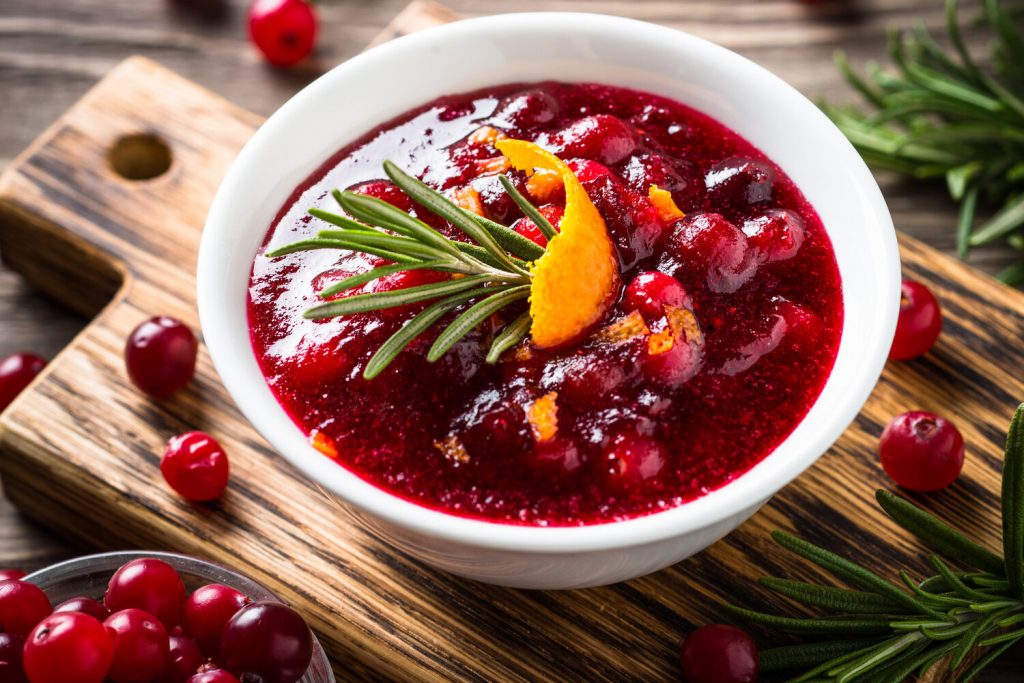 During this time of year, many people are preparing to gorge on a holiday feast. Cranberry sauce is a common side dish that adds a bit of tart sweetness. Though cranberry sauce is a tasty addition to any holiday meal, how does it impact your oral health? Read on to learn how cranberries can impact your oral health and if you should incorporate them into your diet for a stronger, more beautiful smile.
How Cranberries Contribute to Your Oral Health
When bacteria in the mouth mix with sweet or starchy foods, this forms plaque on the teeth. The longer plaque is left on your pearly whites, the more time the bacteria contained in it has to release harmful acids that attack the teeth and raise your chances of developing tooth decay. According to recent research, drinking cranberry juice can reduce the amount of plaque on the teeth by 95 percent. Additionally, it decreases the production of sugars in the mouth, which gives oral bacteria less to feed on and makes it harder for acids to generate and damage the tooth enamel. Cranberries also contain chemical compounds called proanthocyanidins, which prevent plaque from forming.
What About Cranberry Sauce?
Cranberry sauce may be delicious, but the added sugar can make it do more harm than good to your oral health. Eating fresh cranberries or drinking cranberry juice is the better option and can benefit your health in several ways. Drinking unsweetened cranberry juice or eating a cup of raw cranberries will expose your teeth to excess sugar as well as provide the above benefits. If you're craving cranberry sauce with your holiday meal, consider making your own so you can control the sugar content or eat it in moderation. Additionally, drinking a glass of water brushing your teeth 30 minutes after eating cranberry sauce can help wash away harmful oral bacteria and food particles to lessen your chances of tooth decay. It can also lessen your chances of dental staining by limiting the amount of time the juice has to sit on your teeth.
Cranberries can be incredibly beneficial to your oral health, but make sure to consume them in the right way and in moderation. By keeping the above in mind, you can lessen your chances of developing oral health issues and enjoy a bright, beautiful, and healthy smile for years to come!
About the Practice
Are you looking for a kind, compassionate, and accommodating dentist for the whole family? The dental office of Dr. Shannon Stokes is the place for you. They pride themselves on administering the best care possible and aim to help patients learn to love their smiles. Dr. Stokes and her talented team offer Plano patients of all ages a range of comprehensive treatment options and tips on how to better care for their pearly whites. For more information on how to care for your oral health or to make an appointment, visit their website or call their office at (972) 596-0200.