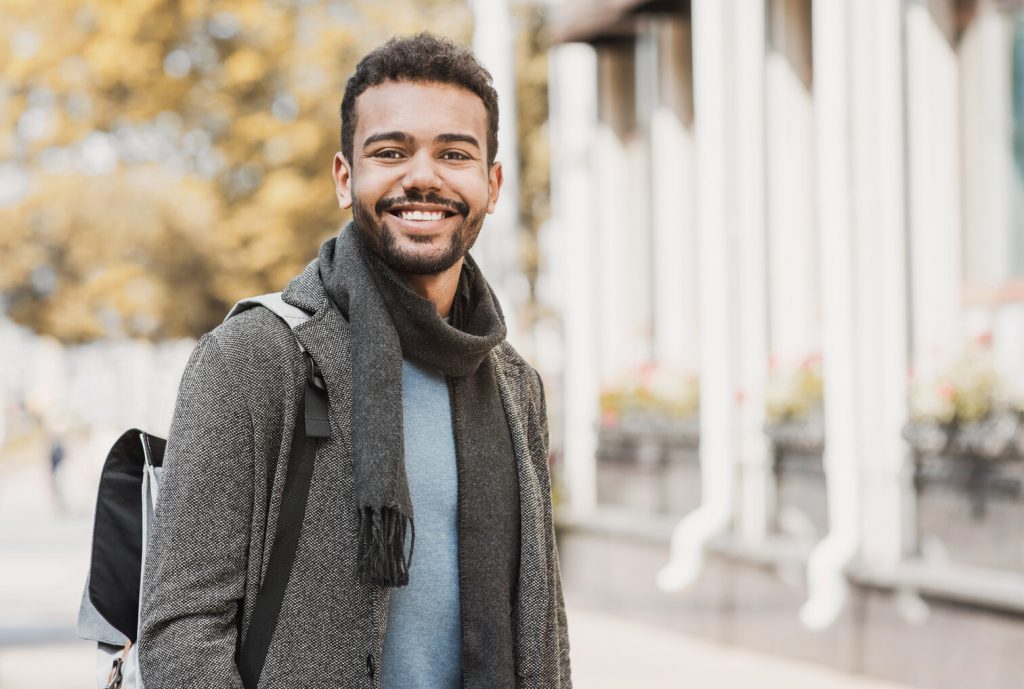 Keeping your teeth healthy is an important part of having a bright, youthful smile, but they do a lot more than just look good. You know that eating your favorite foods would be a challenge without your teeth, but what other tasks would be a challenge without your pearly whites? Read on to learn more about 5 normal functions that would be more difficult without our teeth.
#1: Producing Saliva and Preventing Drooling
Since your salivary glands are stimulated when you chew, your teeth help produce an adequate amount of saliva. This helps you pre-digest food so the rest of the digestion process can run smoothly. Teeth also prevent saliva from escaping your mouth. Without your teeth, you may find yourself accidentally drooling.
#2: Speak Clearly
When you speak, your tongue and lips work together with your teeth to restrict airflow in specific ways to allow you to pronounce consonants and vowels properly. Though you would still be able to speak without teeth, it would be difficult to pronounce some words, and people would likely have trouble understanding you.
#3: Prevent Health Issues
Many health issues can arise if you don't have any teeth, including diabetes, heart and kidney disease, cancer, and respiratory diseases. Chewing food with only your gums can cause you to develop periodontal disease or TMJ issues. It will also be more difficult to eat and properly break down certain foods, which can lead to nutrient deficiencies. Additionally, a lack of vitamins, minerals, and enzymes causes numerous complications throughout the body including fatigue, pain, mood swings, irregular heartbeat, and more.
#4: Maintain A Healthy Jawbone
When we chew food, this stimulates the jawbone and prevents deterioration. If you don't have any teeth and aren't able to chew, your body will begin to reabsorb the bone in the jaw, which will cause it to shrink over time. As a result, you will be more likely to encounter fractures, lose gum tissue, and changes in facial structure. It will also be more difficult for you to get restorations like dental implants.
#5: Smiling with Confidence
If you don't have any teeth, you may feel less inclined to flash a smile due to feeling self-conscious about your appearance. When we smile, our brains release neuropeptides and neurotransmitters. The neuropeptides fight off stress, and the neurotransmitters can lift your mood and act as mild pain relievers. So, if you aren't smiling very often, your overall happiness may suffer.
You may have known that your teeth are important, but they are even more key to your overall health and happiness than you may have thought. By maintaining excellent oral health and protecting your teeth from harm, you can enjoy the many benefits of your pearly whites for many years to come!
About the Author
Dr. Shannon Stokes and her friendly, dependable team of Plano oral health professionals are here to provide you and your family with the exceptional oral health care you deserve. They offer a range of services that can help you maintain a healthy mouth and keep your teeth right where they belong. If you're interested in scheduling an appointment or have any questions, call their office at (972) 596-0200 or visit their website to learn more.