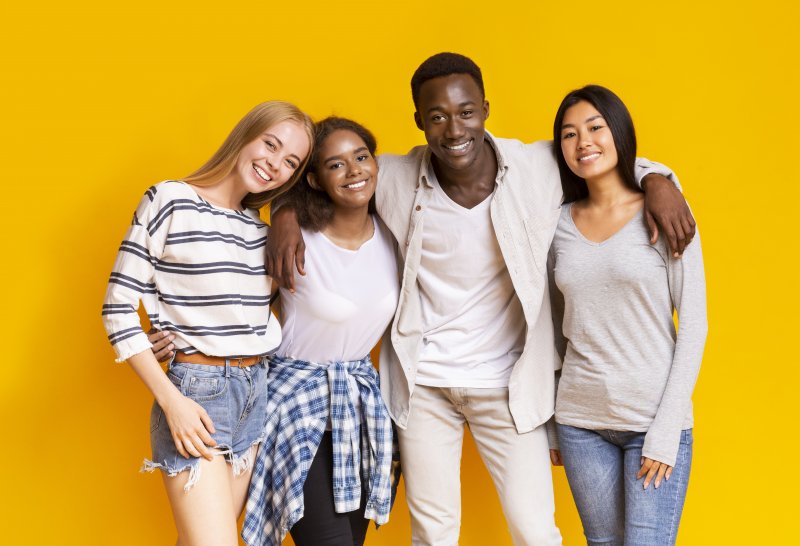 In a study conducted by the American Academy of Cosmetic Dentistry, 99.7% of interviewees believed that a smile is an important social asset. With the ever-growing popularity of social media, today's kids and teens are more focused on their image than ever before. Because of this, your child may soon approach you about improving their smile with cosmetic dentistry treatments. To help you decide which procedures are safe for your child, here are some of the treatments dentists recommend for kids and teens as well as which ones to avoid.
Cosmetic Dentistry Treatments for Kids and Teens
Though many parents think cosmetic dentistry is just about looks, it can also help improve your child's health and confidence. Some appropriate treatments for children and teens include:
Tooth bonding to repair broken or chipped teeth and keep them strong
Veneers can correct your teen's minor alignment or shape issues. Since they're expensive, veneers are only a good choice for kids with permanent teeth who will take good care of them
Tooth whitening is a good option as long as they also begin practicing better oral hygiene
Gum contouring or crown lengthening to fix a "gummy" smile. Since the mouth and gums will continue to change as children grow, this is only recommended for teens
Dental implants to replace your teen's missing teeth. Since the jawbone stops developing between ages 16-18, it's only recommended for older teens
What to Avoid
While there are several acceptable cosmetic procedures for children and teens, there are also a few things worth considering before you allow them to proceed with treatment. Bleaching teeth at a young age can actually discourage children from taking care of them. It can make them think getting them whitened once per year is all they need to do to keep their teeth looking good. Keeping up with brushing, flossing, and eating a balanced diet to keep teeth in good shape is an important part of proper oral health care. Tooth whitening is only recommended for children and teens with teeth that have always been yellow or otherwise discolored. Dental implants are another excellent way of helping your child complete their smile. They should only be considered once your child's skeletal development is complete to avoid implant failure of bone damage.
As you can see, there are several cosmetic dentistry procedures that are appropriate for children and teens to undergo. Make sure to consult your dentist regarding potential procedures so you can work together to help your child achieve a smile they can't wait to show off to their friends!
About the Practice
At the office of Dr. Shannon Stokes, the entire family will be treated to friendly, personalized care. We offer a warm, satisfying office experience with one-on-one conversations to discuss your smile goals. We know that every smile is unique, and our conservative approach to care will help you preserve it. Located in Plano, TX, we also serve surrounding communities such as Dallas, Richardson, and Frisco. We can't wait to meet you and your family! To learn more about what cosmetic dental services are best for children and teens, visit our website or call our office at (972) 596-0200.