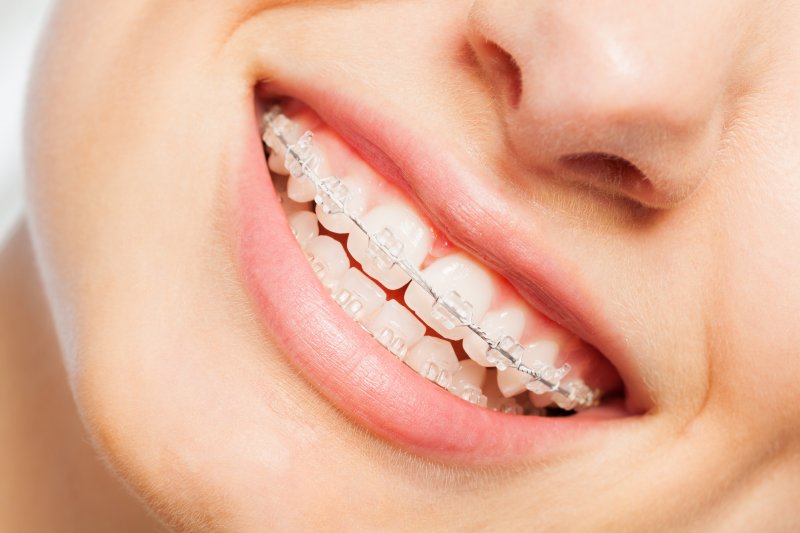 Decades prior, metal brackets and dark-colored wires were the go-to orthodontic solution. However, the teeth-straightening process became exponentially more convenient, discreet, and quicker when the Six-Month Smiles program introduced they could use clear braces to deliver your dream smile in – you guessed it – six months. However, it does take some work to keep the incognito brackets and tooth-colored wires stain-free. Keep reading for a few must-know tips to help!
#1. Brush After Every Meal
Brushing is a pillar of any good oral hygiene routine. While the American Dental Association recommends reaching for your toothbrush at least twice a day, you should be brushing your teeth after every meal if you have clear braces. In fact, patients are encouraged to brush even after drinking certain beverages, like soda or red wine.
#2. Prioritize Flossing
Since brushing alone only cleans about 60% of the surface of your teeth, it's not hard to see why prioritizing your flossing routine is so important. Neglecting to do so allows food particles and other debris to cling to your braces, discoloring them over time. Fortunately, you can prevent that from happening by using traditional floss or a water flosser to clean between your teeth and around your brackets and wires.
#3. Don't Use Tobacco Products
From e-cigarettes to cigars, the negative impact of smoking on your oral and overall health has been proven time and time again. But did you know that the use of tobacco products can also stain your clear braces? Yet another reason to kick the habit (if you haven't already)!
#4. Visit Your Dental Team Regularly
Your dentist is the best person to turn to with questions regarding your treatment, whether it's about which foods are okay to eat or how to keep your clear braces nice and clean. Plus, the six-month checkups and cleanings will play an essential role in keeping your teeth, gums, and orthodontic appliances in pristine condition throughout your treatment. That way, your braces are discreet from the moment you get them to when it's time to take them off.
One of the most popular reasons patients opt for clear braces is because they are discreet. However, after a few weeks or months of not caring for them properly, they will begin to draw attention to your smile for all of the wrong reasons. So, make sure to keep the above tips in mind throughout your treatment!
About the Author
Since earning his dental doctorate from the world-renowned Baylor College of Dentistry, Dr. Shannon Stokes has continued to expand his expertise by completing post-graduate courses in everything from cosmetic dentistry to orthodontics for adults. Today, he has two decades of experience helping nearby patients get the healthy, happy smiles they deserve, building genuine relationships along the way! If you are interested in learning more about clear braces or would like to schedule an appointment, don't hesitate to visit his website or give him a call at 972-596-0200.