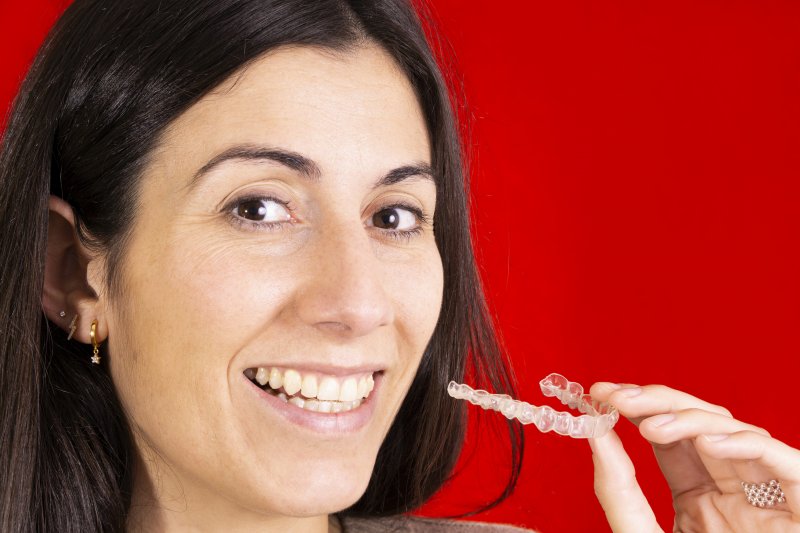 Are you happy with the appearance of your smile? Many people out there are self-conscious about the alignment of their teeth, but most adults and teens don't necessarily want to go through the hassle of getting traditional metal braces. Fortunately, there is an alternative: Six Month Smiles. However, there are many misconceptions out there about clear aligners. Read on to learn about a few Six Month Smile myths so you can make an informed decision about the future of your smile.
Myth 1: Aligners Are a Luxury, Expensive Alternative to Braces
The truth is that clear aligners aren't out of reach for most people. Six Month Smile Aligners and Clear Braces are generally less expensive than traditional braces. You don't need to be rich to be able to work towards a smile that you are proud to show off. Talk to your dentist about your financing options so you can come up with a plan that works for you.
Myth 2: Treatment with Aligners Takes Years
When you get traditional braces, it can take years. However, with Six Month Smiles' proven techniques and materials, the average treatment time is – you guessed it: six months! Treatment time usually ranges anywhere from 4-9 months depending on the individual. By seeing your dentist for a consultation, you can get a better idea of how long it will take to straighten your smile.
Myth 3: Mail-Order Aligners Are Just as Good
It isn't possible to get the same personalized treatment through a mail-order program as you do with Six Month Smiles. You need in-office visits for personalized treatment and to ensure that everything is going as planned. It is important for your dentist to track the progress of your teeth so changes can be made when necessary to give you the final results you're looking for.
Myth 4: Aligners Are Noticeable
When you have traditional braces, there is no hiding the fact that you are undergoing orthodontic work. With Six Month Smiles, the clear aligners that you wear are virtually invisible! This means that you can show off your smile with pride, and chances are that no one will even be able to tell that you are wearing them.
Don't let this type of misinformation fool you. Instead, talk to your dentist to find out if Six Month Smiles is the right option for you. You will be showing off your perfectly aligned smile in no time!
About the Author
Dr. Shannon Stokes is an experienced dentist who has been working in the field for over 18 years. He earned his dental doctorate from Baylor College of Dentistry and has completed post-graduate courses in numerous topics, including cosmetic dentistry, restorative dentistry, and orthodontics for adults. He offers Six Month Smiles as a teeth straightening option. To learn more or to schedule an appointment at his office in Plano, visit his website or call (972) 596-0200.