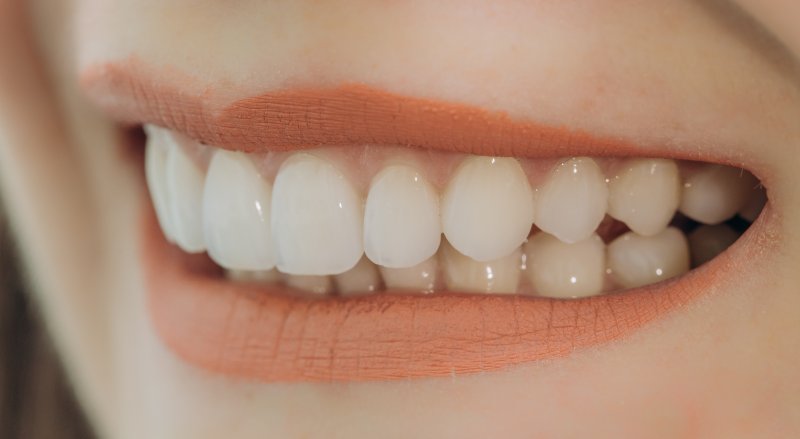 Are there different aesthetic aspects of your smile that you aren't completely comfortable with? The good news is that you don't need to settle for teeth that don't make you feel confident. While your oral health is the priority for your dentist, they also want to help you feel great about the appearance of your smile. Porcelain veneers in Plano is a popular option. They are thin shells of porcelain made to cover the front surface of the teeth to mask imperfections. Continue reading so you can learn more about their benefits and decide whether or not they are right for you.
The Procedure is Minimally Invasive
Having porcelain veneers placed is a minimally invasive procedure. It includes your dentist removing a small amount of protective enamel, usually about half a millimeter, from the front surface of the teeth. Once this has been shaved down, your custom veneers are permanently placed to the teeth using a special type of cement. Patients generally require little to no anesthesia for this procedure, and the results are immediate.
Veneers Fix a Variety of Imperfections
If you aren't happy with your teeth, porcelain veneers can be life changing. They address all sorts of different cosmetic issues including teeth that are:
Misshapen
Chipped
Gapped
Stained
Discolored
Undersized
Teeth that are slightly misaligned can also be corrected with porcelain veneers rather than orthodontic treatment. It all depends on your individual situation. By seeing your cosmetic dentist in Plano for a consultation, you can find out if they can help you.
Veneers are Easy to Maintain
Veneers do not require any special treatment after they have been placed. You just need to treat them how you treat your natural teeth. Be sure that you are brushing twice and flossing at least once every day. Seeing a dentist every six months is also necessary for optimal oral health.
Porcelain Veneers Are Long Lasting
When properly maintained, porcelain veneers can last upwards of 15 years. They also resist decay and staining better than natural teeth because they are non-porous. You won't have to worry about having them replaced for many years down the road.
Dental Veneers Are a Permanent Whitening Solution
Many patients routinely see their dentist in order to have their teeth whitened. Even though discoloration occurs naturally over time, it is something that many people are self-conscious about. When getting porcelain veneers, they can be customized to be the exact shade of white that you are looking for. They will not become stained like natural tooth enamel over time either.
If you have smile imperfections that you want to have corrected, porcelain veneers may be the solution for you. This way, you can achieve the smile you always dreamed of in just a couple of appointments.
About the Author
Dr. Shannon Stokes is an experienced dentist who has been practicing family and cosmetic dentistry for over 18 years. He earned his Doctor of Dental Surgery from Baylor College of Dentistry and has completed a variety of post graduate courses in different areas of the field, including cosmetic dentistry. To learn more about how porcelain veneers can benefit you or to schedule a consultation, visit his website or call (972) 596-0200.