Cost of Dental Implants – Plano, TX
Invest in a Permanent Solution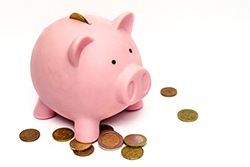 If you have one or more missing teeth, dental implants in Plano are the next best thing to your real smile. A dental implant is unique because it replicates the entire tooth structure from the root up. This allows you to invest in a solution that closely looks and feels natural. You've probably heard they are expensive, so you might believe they are out of your budget, but this isn't true. Dental implants are more affordable than you might realize. Here's what you can expect to pay when choosing dental implants to replace your missing teeth.
Types of Dental Implants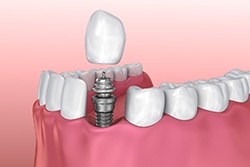 There isn't a set fee for dental implants because the cost is determined by your specific treatment plan. There are several factors that might influence the amount you'll pay, like the number of implant posts and abutments needed to stabilize your restoration. We'll provide you with a custom estimate during your initial consultation and discuss your payment options.
What are the Stages of Dental Implant Treatment?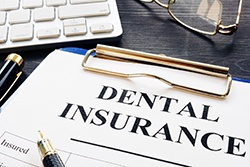 Replacing a missing tooth with a dental implant requires several steps to recreate the entire structure. This gives you more time to pay because each step has a separate cost. Although every plan differs, here's what you can expect your estimate to include:
Initial Consultation: In addition to a visual examination, you'll also need diagnostic images and a CT scan.
Additional Treatments: You may require additional procedures, like tooth extractions, periodontal therapy, or bone grafting.
Placement Surgery: Sedation or anesthesia is used to ensure your comfort as the implant post is surgically placed into your jawbone.
Abutments: Each post requires a special fixture called an abutment.
Restoration: All-ceramic material is used to craft your restoration to meet your specific needs.
Are Dental Implants Worth the Investment?
It is true dental implants are initially more expensive than other treatments, but they are more affordable long-term. Dental implants are the most reliable tooth replacement treatment. In fact, they have over a 95% success rate to last for decades with the right care. This will save you money down the road because you won't have to pay to have them replaced in the future.
Dental implants are also the only treatment to preserve your jawbone, which protects your natural smile. With a strong jaw, you'll have a decreased risk of cavities, gum disease, and additional tooth loss that are often associated with an incomplete smile. This lowers your overall dental expenses by maintaining your oral health.
Does Dental Insurance Cover Dental Implants?
Every insurance policy differs, but most plans offer some coverage for dental implants after reaching your annual deductible. A member of our team will file the necessary claim forms to maximize your yearly benefits to lower the amount you need to pay out-of-pocket. We'll explain how your benefits are being used and if you owe a remaining balance. We offer several payment options to keep your new smile affordable.
You can replace your missing teeth without breaking the bank. Contact our office today to schedule your consultation for dental implants.